---
The Path to Rehabilitation
If you've had surgery on your shoulder or other soft tissue in the area, then your doctor will quickly get you on the path to rehabilitation. The aggressiveness of your rehabilitation efforts and your injury's ability to heal will depend on a variety of factors including (but not limited to):
your age, overall health, and activity level
the state of your injury before surgery... Severe injuries like a full or multiple ligament tears, bone damage or fracture, or major tendon or muscle damage will often require more intense/invasive surgery.
the type of surgery you had
how soon you need to return to normal activity
Know that no 2 rehabilitation plans are alike - The less invasive your surgery is, the quicker your road to recovery will be.
The goal of a rehabilitation plan is to manage pain and swelling while improving function, strength, and range of motion. Ultimately, you'll regain enough strength in your shoulder to be able to move it around and return to activity.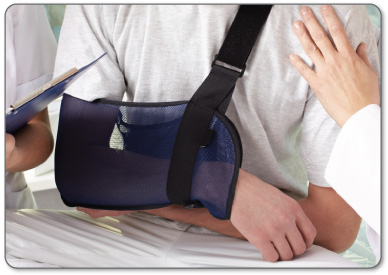 You'll most likely spend a lot of time with a physical therapist after your surgery, but as your healing progresses emphasis will be placed on your personal at-home treatment.
The success of your rehabilitation will depend on your dedication to working with your doctor and physical therapist while also managing your recovery on a daily basis at home.
No matter what type of surgery you've had (or even if you don't need surgery at all), your home therapy routine can be improved by controlling initial and on-going pain/swelling, increasing blood flow to heal your shoulder, and incorporating daily stretches to increase range of motion so that you can achieve long-term, positive results.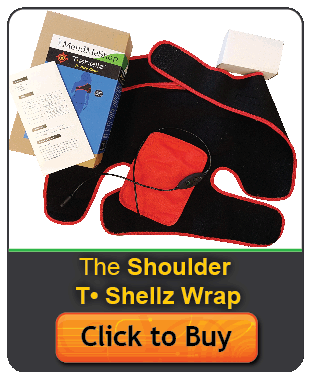 All of this can easily be done by incorporating the use of a Cold Compress or Ice Pack and a Shoulder T•Shellz Wrap® into your rehabilitation routine. Proper and regular usage of these tools will decrease your time spent in recovery and reduce the risk of re-injury.
---
Post-Surgery Shoulder Stability
During the first 24 to 72 hours after the surgery your shoulder will be tender, swollen and very painful. Your shoulder may be weak and unstable, and depending on your procedure, you may have to wear an arm sling for at least 1 week. The most important aspect of frozen shoulder surgery is the rehabilitation afterwards, because those who don't stretch and use conservative treatment methods usually have their frozen shoulder injury come back within a few weeks.
There is always a possibility of re-injuring your shoulder even after a surgical procedure has been done.
Ask any doctor and they'll tell you that the success of your surgery depends on your level of dedication to regular at home care of your shoulder. Most of our frozen shoulder post-op clients have treated themselves successfully through regular use of the Shoulder TShellz Wrap.
Using these therapies will lessen the chance and/or severity of shoulder joint degeneration and surrounding muscular atrophy during your rehabilitation process. In some cases our customers have prevented the onset of degeneration through regular use of these treatments. They will even combine these therapeutic treatments with the rehabilitation plan recommended by their doctor, surgeon or physical therapist.
---
Our Shoulder Formula is Proven to Work!
We are very confident our TShellz Wraps and exercise ebook products will assist you in recovering from your injury by reducing your swelling and inflammation induced pain, maximizing blood flow where it's needed most and increasing the flexibility / range of motion of your shoulder with consistent, safe stretching.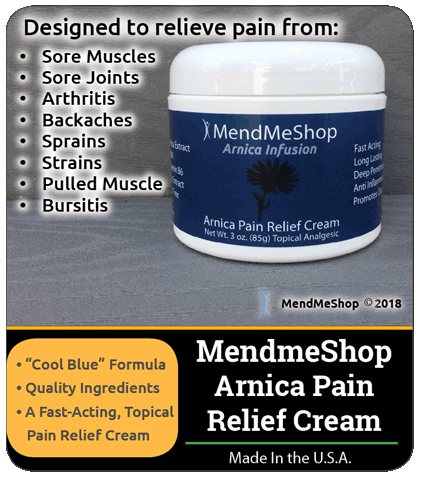 Here at AidMyRotatorCuff we pride ourselves in helping you with your healing and recovery process. Everyone at AidMyRotatorCuff has tested and used the products, finding solutions to conditions that do not fit into the norm. This dedication to our customers and our products goes hand-in-hand with our guarantees to you as a customer:
Guarantee #1

- Use your products diligently for up to 60 days and you will experience a significant reduction in pain. If not, I encourage you to send back the items for a 100% refund.

Guarantee #2

- You will not be left in the dark after purchasing any product form us. AidMyRotatorCuff Advisers and Product Specialists are available 7 days a week by toll free phone 1-866-237-9608 or email to answer your questions or concerns.

Guarantee #3

- Your order is guaranteed to be shipped within 24 hours on every business day.

Guarantee #4

- All purchases receive a one year, full replacement warranty with guaranteed, prompt service.

Guarantee #5

- You could easily save hundreds of dollars and probably much more, by utilizing our products and getting back to work sooner.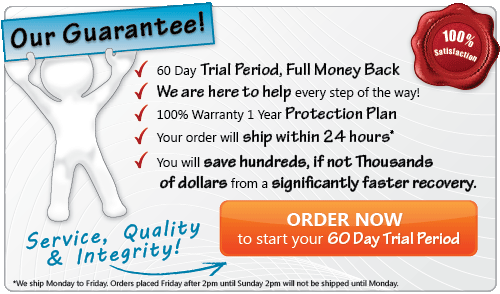 Click HERE to Go To Our Online Store We take all major credit cards and Paypal. If you are on your mobile phone, Click HERE to Call Our Office (toll free continental NA).
Our customer service lines are open 5 days a week helping people understand their injuries and how to treat them. Simply call toll free 1-866-237-9608 to talk with one of our knowledgeable Product Advisors. They have the ability to answer questions and even put together a treatment plan for you.
---
Yes, they are that good.
See for yourself.
The T•Shellz Wraps® are FDA Registered Medical Devices, are suitable and completely safe for patients to use themselves at home (as instructed).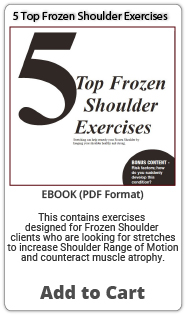 The T•Shellz Wrap® is a high quality device. This neoprene shell helps shape the flexible Energy Pad to mold around the contours of the joint, ensuring there is an even distribution of energy within the coverage area.
Once treatment is complete, you also have the option of tightening the straps to provide light compression support for your injured joint. You can also unplug the device from the power supply enabling you to move around the home, office or clinic freely and still use the wrap for support and comfort.
The T•Shellz Wrap® is an effective treatment tool that will accelerate the body's own healing process. As a side benefit, you will also find it to be very comfortable to wear at any time.
Click HERE to Go To Our Online Store We take all major credit cards and Paypal.
If you have questions, call our office at 1-866-237-9608 (toll free continental US).
We are currently offering FREE SHIPPING and a 60 day trial period on all our Wraps.
Learn More About SUPERIOR Shoulder Treatments
Learn more about Shoulder Surgery and Post-Surgery Recovery
Learn more about about how the Circulatory Boost T•Shellz Wrap® helps with the healing process.
Learn more about which is better for your rotator/shoulder injury - ice or heat
---
Product specialists are available 9:00 am to 5:00 pm Eastern Standard Time Monday to Friday.
If any question or concern arises, call us or simply send us an email at any time (we check our emails constantly all throughout the day and night.. even on holidays!). We will respond as soon as possible.
North America Toll Free 1-866-237-9608
Outside North America +1-705-532-1671
---
Please be aware that this information is neither intended nor implied to be a substitute for professional medical advice. CALL YOUR HEALTHCARE PROVIDER IMMEDIATELY IF YOU THINK YOU MAY HAVE A MEDICAL EMERGENCY. Always seek the advice of your physician or other qualified health provider before using any of our outstanding products to make sure they're right for you and your condition or if you have any questions regarding a medical condition. Always see your doctor for a proper diagnosis as there are often many injuries and conditions (some very serious) that could be the cause of your pain.